By Jess Philips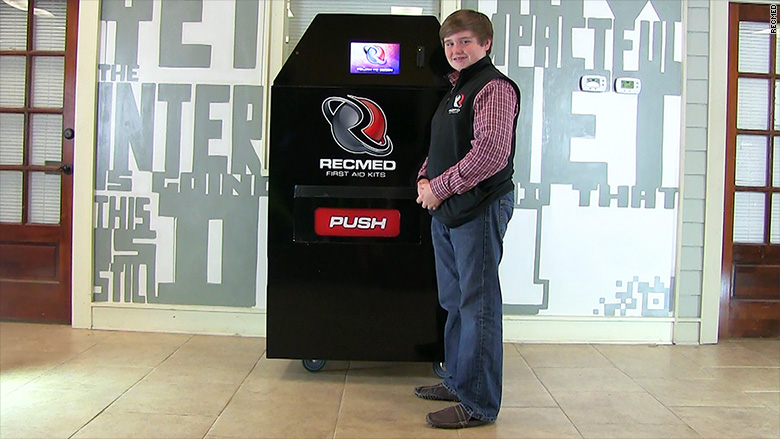 Proof that you're never too young to think like an entrepreneur.
Taylor Rosenthal is ready for the big leagues. CNN.com has reported that the 14-year-old has exhibited his very own start-up idea at TechCrunch in Brooklyn. The product? A vending machine that dispenses first aid products, which evolved from an 8th-grade school project.
His inspiration came from his experience as a high school baseball player.
"Every time I'd travel for a baseball tournament in Alabama, I'd notice that kids would get hurt and parents couldn't find a band-aid," he told CNN. "I wanted to solve that."
Rosenthal's launched RecMed in 2015 and has raised $100,000 in angel investments. He's even rejected  a $30 million offer to buy his idea.