by Jose Lejano, M.D.
Click here to read the original article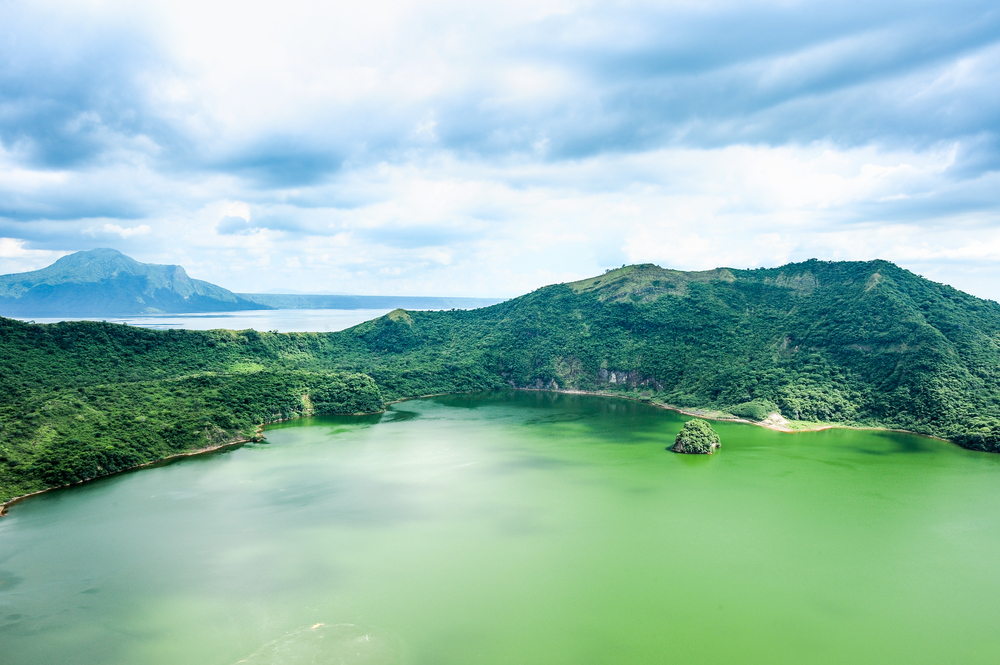 Paradise
Legend has it that the Republic of the Philippines was born when the gods tossed 7,100 pearls into the ocean and islands popped up. Centrally located in Southeast Asia – just North of Australia and Indonesia, South of Japan and China, and East of Thailand and Singapore – the Philippines is considered by many to be the gateway to and from the Pacific. With almost 4,000 kilometers of coastline, the Philippines' pristine beaches would take a lifetime to explore. The weather is bright and sunny 80% of the year. All this is within a framework of a stable democracy, evidenced by the just recently concluded uneventful national elections for a new President. Add over 100 million English-speaking, skilled, educated, and ever-smiling Filipinos eager to share their hospitality, and you have just about everything you could ever want.
Not surprisingly, the country's status as a Pacific paradise has contributed significantly to tourist arrivals. This increases the load on the resources available to the local population in terms of power and water, both already stretched thin. More foreigners will require accommodations and activities, both of which will put an added burden to the power grid. Tourists will also definitely demand potable bottled drinking water on a daily basis. With almost four million arrivals in 2015 and increasing year on year, this is a market that begs to be served.
What's the solution? The Philippines' business climate is quite favorable and its economic performance has been phenomenal, with its present and future prospects earmarked at a global downtrend-bucking positive 4.6% growth rate for 2016 alone. With this, OTEC is poised to take maximum advantage of the business opportunities laid out for the projected power and water requirements of this island paradise.
The Problem: Power
With a large, productive population and a bustling beehive of economic activity, the power requirements of the Philippines for the next 15 years are projected to be quite substantial. Meanwhile, energy reserves have been thin, pegged at roughly 300 Megawatts. This has resulted in power outages that last mere minutes at best (a nuisance to business) and can take hours to resolve at worst, crippling the normal functioning and delivery of basic goods and services.
The Philippine Power Development Plan and the Renewable Energy Act of 2008 both project the nation's power requirements to grow by at least 15,000 Megawatts in response to a projected Annual Average Growth Rate of 4%+ up to the year 2030. Thus, a multitude of power generation facilities must be built in response to this pressing need.
The Problem: Water
A large population, the El Niño Phenomenon, and global warming, all contribute to a major shortage of water for drinking and agriculture. The United States Agency for International Development (USAID) and the European Chamber of Commerce of the Philippines (ECCP) have warned of severe water shortages in major cities in the Philippines by 2025. Most affected are Metro Manila and Angeles in the big north island of Luzon, Cebu in the central region, and Davao in the large south island of Mindanao, with the severity of conditions increasing rapidly from North to South. Cebu has in fact declared an official State of Calamity as it is experiencing a shortfall of 10 million liters of water daily. In addition, in April, farmers marched against their local government in protest of delayed delivery of water and calamity goods in response to a drought in Mindanao. Needless to say, as early as now, Filipinos are experiencing what may be a portent of worsening climate change.
Maison du Bonheur film trailer
The Solution: Technology
Ocean Thermal Energy Corporation (OTE) located in Lancaster, Pennsylvania, United States of America, specializes in a renewable energy called Ocean Thermal Energy Conversion (OTEC). This proprietary technology involves a power plant that utilizes the temperature difference between warm ocean surface and chilly water at a depth of three kilometers. OTEC produces renewable baseload (24/7) power without the use of fossil fuels, without carbon emissions, and without significant impact to the environment. The warm surface ocean water provides the vaporization that drives turbines that produce electricity while the cold deep ocean water provides the cooling that condenses vapors for reuse. This renewable energy technology can go a long way in improving the power status of the country.
Unlike other forms of renewable energy, operations at a land-based OTEC plant are not significantly affected by weather changes. Hydroelectric plants depend on the amount of rainfall for efficiency of baseload operations. Wind farms are dependent on seasonal wind speeds. Solar farms are unreliable due to cloud cover, rains, and storms. Land-based OTE plants run reliably all year round, unaffected by weather conditions. Lastly, OTE is unaffected by oil, coal and natural gas price fluctuations, relying on the free and omnipresent ocean for its raw materials and thus produces stably-priced power.
The availability of chilly deep ocean water allows for the use of Seawater Air Conditioning (SWAC) as well. The best selling point of SWAC is that it only costs 10% of conventional air conditioning systems to operate and is as reliable as the power plant. At only one third the cost of an OTEC power plant to build, substantial savings can be achieved over time, especially in facilities strategically located to take advantage of this technology.
Piggybacking on the power production plant is a desalination plant that can produce 9.5 million liters of water daily for drinking and agriculture. This is an adjunct product for each OTE plant with the potential of generating millions in additional revenue within a single facility at only 3% of the cost of a power plant.
Opportunity
The Philippines is ripe for introduction of renewable power technology. Its marginal energy reserves, which frequently result in annoying to sometimes crippling power outages, can only be bolstered by any and all contributors to its energy portfolio. OTE can positively contribute its expertise in line with the Philippine Renewable Energy Act's and Power Development Plan's 2030 goals, take full advantage of incentives and privileges inherent in the law, and operate a lucrative renewable power generation business in the process.
Water shortages brought on by climate change likewise beg to be addressed, and OTE desalination is the answer. At only 3% of the cost of a power plant, the potable water business becomes a viable and extremely vital product with a readily receptive local market, including the tourism sector. Both demand attention and are estimated to grow at 4% year on year. At a nominal production of 3.4 billion liters of potable water per plant per year, water will most definitely become a significant revenue source.
In addition, the beverage market is wide open for introduction of varied products whose base is water. These beverages include flavored water, energy drinks, coffee based drinks, alcoholic drinks, and even health drinks. All these are high value added products that can only enhance revenue for the company.
Lastly, Seawater Air Conditioning (SWAC) will be attractive as an alternative to conventional air conditioning systems at a 90% savings in operating costs.
Several geographical locations in the Philippines are optimal for OTEC plants. One option would be at the Bataan Technopark in the big north island of Luzon. This is an optimal location for an OTEC land-based plant and desalination plant because a Freeport is very close to the ocean and thus qualifies for incentives and privileges for the water business as well (the water business is not covered by the Renewable Energy Act). Another option would be PAGCOR City in Metro Manila, the Philippines' version of Macau (under development but with several active casino/hotels in operation). A third would be Cebu, a booming city in the central region that is in the midst of a water crisis. A final option would be Davao in the big south island of Mindanao, the home city of the new president (although anywhere in Mindanao would welcome a power plant and a potable water production facility due to drought brought on by climate change).
Maison du Bonheur film trailer
Prospects
In the next few months, OTEC will complete an ocular of Bataan Technopark, touch base with Philippine politicians, and meet with businesspeople and prospective investors as well as local and international bankers in the Philippines to facilitate our incursion into the Philippine energy market and the beverage business. This assures we will "hit the ground running" in setting up our operations and generating revenue as soon as possible. We are confident that this will be one of the most productive and fruitful endeavors whose door has been opened up to us by this island paradise in the Pacific.
Maison du Bonheur film trailer
Che Lejano, M.D.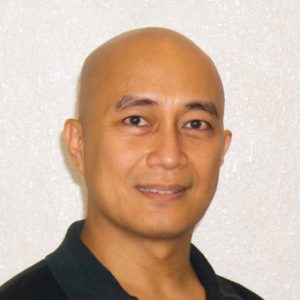 Che Lejano, MD is a producer, director, and entrepreneur based in the National Capital Region of the Philippines. In Dr. Lejano's multifaceted career, he has been an anchor on Armed Forces Radio, Director of Philippine Postal Press Corps, and Speechwriter for Manila Mayor Alfredo Lim. Dr. Lejano currently holds the position of Media & Marketing Director for News FM 104.7 Brigada, Real Estate Photographer for Vista Land, and Body Language Expert & Speaker for Image Designers International Corporate Training. He is affiliated with the Rotary Club of Manila Bay, where he has served in a number of roles, most recently the Director for Membership. Dr. Lejano received his Doctor of Medicine from the University of the Philippines.